Knoxville Women in Tech Expo: Grow Better, Together
September 22, 2023
9am – 7pm
Knoxville Convention Center
Join a diverse group of talented women and invest in your personal & professional growth with a variety of motivating workshops, networking, keynote presentation, and more!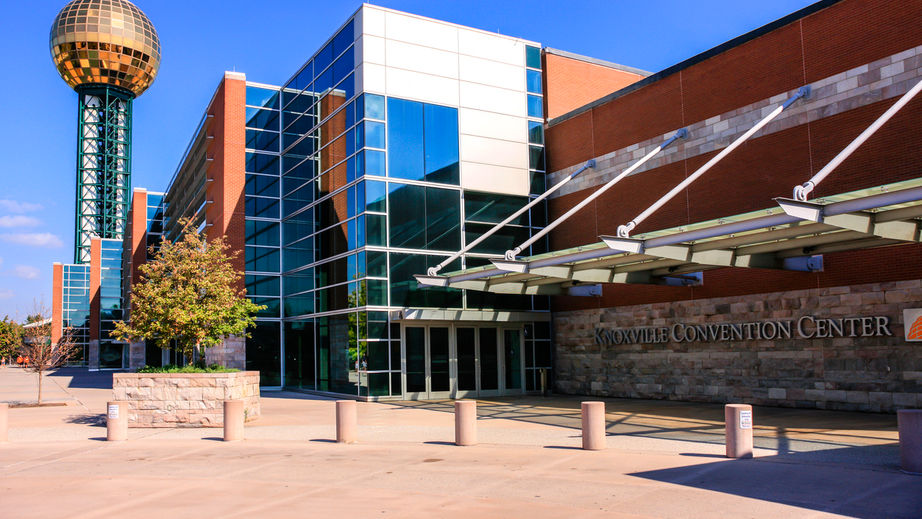 You can find parking maps and visitor FAQs on the Knoxville Convention Center website.
Keynote Speaker
Dr. Taryn Marie Stejskal
Resilience Leadership Institute |
Founder & Chief Resilience Officer
Dr. Taryn Marie Stejskal is a world-renowned expert on resilience, mental health, and well-being in both leadership and life. She founded the Resilience Leadership Institute and is author of "The 5 Practices of Highly Resilient People: Why Some Flourish When Others Fold." She previously served as Head of Executive Leadership Development & Talent Strategy at Nike and Head of Global Leadership Development at Cigna.
Watch Her TEDx Talk >
Cyber Awareness Around Kids and Aging Parents
Panelists: Christine Horwege (Independent Consultant for CyberFathom), Lisa Atkinson (Managing Partner for Zelvin Security), Bridgitte Mase (VP of Cyber Security Services at Boston Government Services), Kristina Norris (Special Agent for the FBI)
Even if you talk to your kids about using the web responsibly, how can you better manage your children's digital lives? Parental controls apps are a means to an end, just like location services, and are you sure the right people are sharing? Are you wondering what controls and settings are right for your family, parents, and co-workers? Do you ever wonder if your computer has been infected with a virus and want to understand the signs and symptoms? And most of all what about all the headlines about identity and managing personal data or credentials? We have brought together a mix of women that have diverse backgrounds, work in the public and private sector, and who can share paths to a career or certification in cyber / information / data security roles. A panel of cyber security professionals discusses keeping yourself, family, and co-workers safe with How To's on location services, apps and data privacy, social media, and scam updates. This is an opportunity to participate in a session of storytelling, true crime, and knowledge sharing to become more aware, gain insight into best practices – at work and at home – and see yourself as a cybersecurity professional.
Networking to Enhance Your Career
Martha Weeks
In this session, we'll discuss reframing networking from a dreaded "must-do" to an opportunity to build reciprocal relationships and lifelong connections. We will explore strategies for effective networking and the value of mentors and sponsors.
The Female Advantage: Uncovering the Myths That Hold Women Back from Career Advancement
Susan Davis-Ali, PhD.
Have you ever wondered why the man sitting next to you keeps getting promoted when you know that you are an equally intelligent, hard-working, and dedicated employee? Yes, systemic bias plays a role in that, but you have more control over your own career advancement than you might think. This interactive workshop will teach you about the myths that hold women back from career advancement and you'll learn how to change those career-limiting behaviors in yourself. You'll walk out with a personalized plan that is easier to implement than you might think.
Color Works: "I Said This, You Heard That"
Jenny Boyett
"Words are powerful. They create (and destroy) confidence. They start (and wreck) relationships. They land (and lose) jobs. You've probably felt the sting of a careless comment from a co-worker or experienced hurtful criticism from a supervisor. And perhaps you've likely whispered office gossip you wish you could take back or said something in the heat of the moment you regretted when the argument had passed. On the brighter side, a charming remark may have led you to love, or praise from your boss may have been a turning point in your career.
Have you ever wondered why those words stuck with you? What makes a compliment so meaningful and an insult so powerful? Communication coach, Jenny Boyett, would tell you it's your temperament. Join her for one hour that will change the way you look at and speak to every person from that day forward."
Personal Leadership: Lead from Wherever You Sit
Paula Penson
Everything I learned about leadership I learned from a 13 and 16-year-old! Despite having served 40 years in the US Air Force in high-ranking positions and serving in supervisory positions within civilian industries, I learned the true meaning of "personal leadership" from my teenage son! It comes down to doing the right thing even when you're not the officially assigned leader. It means role modeling and helping others stand up for their convictions. It means taking care of your peers when they're down. Bottom Line: "Lead from wherever you sit" … whether it's at work, home, community, or within friendships. Another key aspect of leadership is the ability to give constructive feedback – up, down, and sideways. The BASICS of Feedback© model was created while deployed in support of a war; but I found it even more useful as a supervisor and peer. It even works with giving feedback to the boss!
One of These Things is Not Like the Other: Leverage Your Difference to Create Career Momentum
Susan Davis-Ali, PhD.
We all have unique superpowers at work that make us stand out from our colleagues. Do you know what yours are? Most of us do not. In this workshop you will learn how to discover what makes you stand out in the workplace and how to leverage those strengths to achieve the next stretch assignment, raise or promotion you are looking for. You'll leave this highly interactive workshop with a powerful tool for uncovering your superpowers and the confidence to put that plan to work for you in your career.
How to Excel and Lead in the Age of AI
Courtney Hielich
Artificial intelligence (AI) is rapidly changing the world, and women are well-positioned to excel and lead in this new era. In this session, we will explore and lay a foundation for what AI is, discuss ways to lead in your workplace, and how you can apply and think through different use cases going forward. No prior experience with AI is needed, just a willingness to learn and listen!
Breaking Barriers - Women in Industry
Panelists: Angie Jones (VP of Project Delivery at Wood), Patty Baird (Independent Consultant supporting Axys Solutions, LLC and SAIC), Lori Ortega (Director of the Knoxville Delivery Center for CGI Federal), Steph Flood (CIO at Clayton), Steph Alexander is the Moderator.
Join us for a conversation around the empowerment and resilience of women working in a competitive field while also highlighting their achievements and contributions
Colorworks Session II: "Working with Different Temperments"
Jenny Boyett
Join Communication Coach, Jenny Boyett, for a follow up to the "I Said This, You Heard That" group session! In this session, Jenny will highlight tools to use when working with temperaments different than your own. Not only will you be able to better understand your own temperament, you'll be able to collaborate more effectively, as well.
NETWORKING
Networking, Drinks & Fun!
5:00 PM -7:00 PM
The Knoxville Technology Council connects, develops, promotes, and advocates for the technology industry in the Greater Knoxville region. We believe the technology industry is essential for our community to thrive. KTech unites the region's technology leaders and empowers businesses and entrepreneurs through networks, events, and resources. We are advancing Knoxville as a technology hub and center of innovation.